The First Batch of MiC Units Has Successfully Been Shipped to NTM
On September 13th, the Matrix Living MiC solution supported the construction of transitional housing in Ngau Tam Mei. The first batch of MiC units has been shipped to Ngau Tam Mei in Hong Kong and construction is now in full swing.
The construction project of transitional housing in Ngau Tam Mei, Hong Kong, adopts the Matrix Living assembly synthesis method – the steel structure MiC technology for design and construction. It is located on New Tam Road in Ngau Tam Mei, Yuen Long.
The project includes four residential buildings, each approximately four stories high. Each unit is equipped with an independent bathroom and cooking space. It is estimated to accommodate around 1,107 units, housing approximately 2,700 people.
The project officially commenced in mid-June, with Matrix Living dedicating its efficient and excellent productivity to MiC manufacturing. Simultaneously, we have chosen reliable materials and advanced equipment, applying green construction technologies to reduce carbon emissions and construction waste, ensuring construction quality and environmental safety.
To meet the goal of having the project ready for occupancy by 2024, Matrix Living is striving for every second in the construction process. According to the original schedule, the first batch of MiC modules was successfully shipped to Ngau Tam Mei, Hong Kong, on September 13th, marking a significant milestone in the smooth implementation of the project.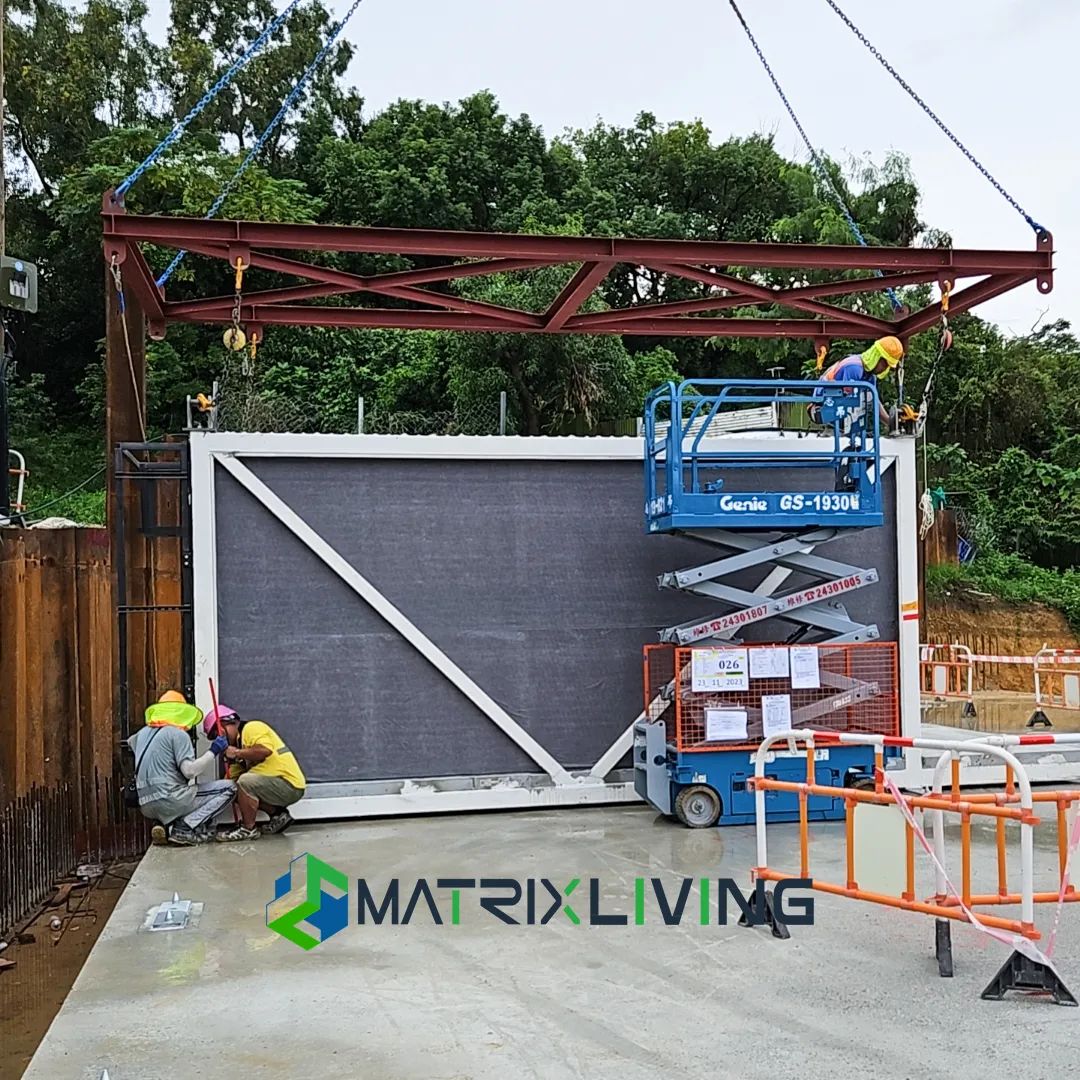 On the morning of September 14th, the first batch of MiC modules arrived at the construction site in Ngau Tam Mei, Hong Kong, and the on-site installation work began smoothly. Matrix Living will continue with the planned construction, closely tracking the project's progress, ensuring construction quality, and promptly addressing any issues. We remain committed to the principles of "quality first" and "customer-centricity" to ensure a successful and high-quality project implementation.
The Modular Integrated Construction (MiC) method follows the concept of "assemble first, embed later." It transfers construction processes that traditionally require extensive outdoor high-altitude work to indoor factory production, implementing the strategy of "indoor construction and precision control." This green construction technology not only enhances construction speed but also improves the accuracy and controllability of construction quality.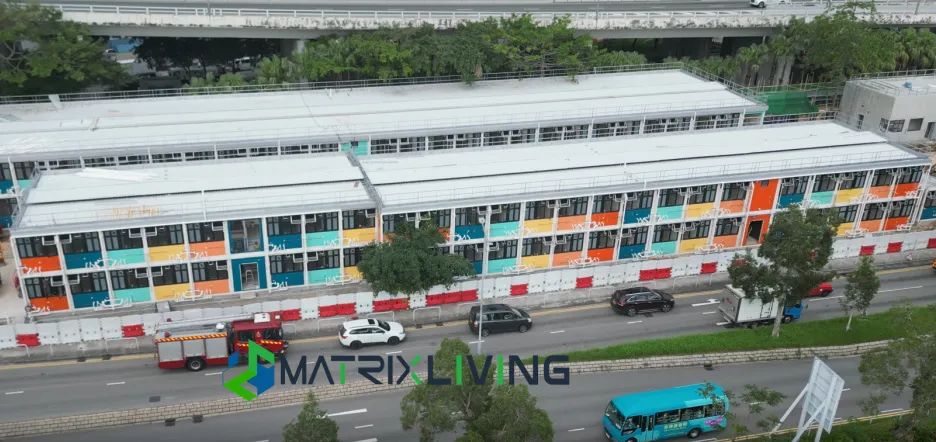 The Modular Integrated Construction (MiC) method is particularly suitable for addressing the shortage of housing resources in Hong Kong. It enables efficient use of limited land space and provides more housing supply. As a company that has always been concerned about housing issues in Hong Kong, Matrix Living has been actively involved in supporting housing construction in the city in recent years. Following the projects on Cheung Shun Street and Tsuen Wan, the Ngau Tam Mei project is the third transitional housing project undertaken by Matrix Living in Hong Kong. In the future, Matrix Living will continue to actively participate in housing construction in Hong Kong, providing more and better housing resources for the people of Hong Kong and contributing to the sustainable development of the city's economy and society!