What is MiC Buliding?
        MiC(Modular integrated Construction), a popular building process, has five key components: factory production, assembly construction, information management, integrated decoration, and fully automated production line. With faster and more accurate installation, it offers eco-friendly and advanced building solutions for commercial housing, apartments, hotels, schools, hospitals, elevators, and more. As an indispensable element of the prefabricated 4.0 era, MiC is reshaping the construction industry towards new building industrialization.
INTEGRATED BATHROOM
        Integrated bathroom is a comprehensive sanitary equipment system that includes washbasins, toilets, bathtubs, showers, faucets, and more. It is designed to provide convenience, comfort, and aesthetic appeal in the bathroom environment. Integrated bathroom products are highly sought after due to their high level of customization and comprehensive functionality. They can be customized to fit individual preferences and space requirements, adapting to different styles and sizes. Integrated bathroom products not only offer sanitary facilities but also emphasize design details and quality, creating a pleasant bathing experience for users. Whether it's for residential homes, hotels, or commercial spaces, integrated bathrooms are an ideal choice for creating modern and well-equipped restroom facilities.
MOBIE KITCHEN
        Modular mobile kitchens provide maximum flexibility and cost-effective space optimization for cooking, preparation, service, and storage needs. They are highly configurable, easily relocatable units that offer open space for communication. Whether for temporary or permanent use, modular kitchens, including Bolt-On Kitchens, serve a range of short to long-term needs.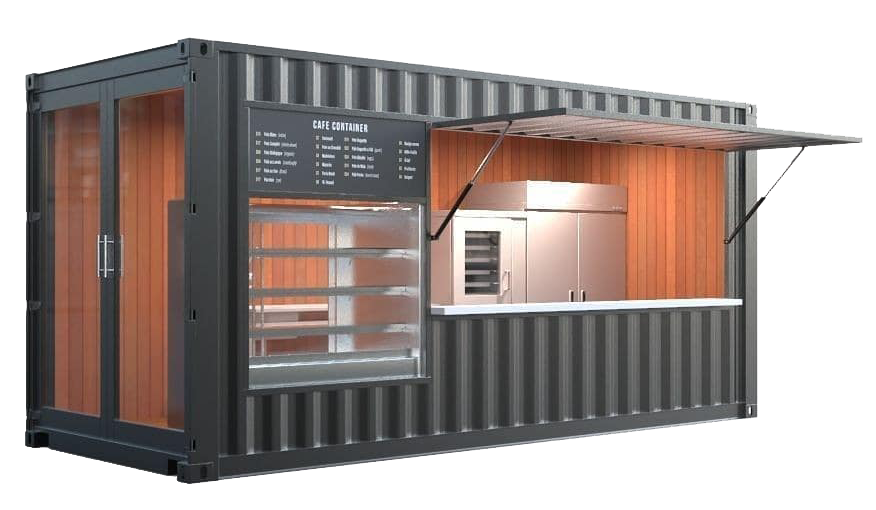 FLAT PACK CONTAINER HOUSES
        Matrix Living's prefabricated container houses are a sustainable building solution for expanding site camps, providing energy-efficient and flexible working spaces. Matrix Living can manufacture a large number of units within 10 days and transport them to your destination. We can also equip them with built-in kitchens, laundry rooms, bathrooms, and custom fold-down beds/lounges—all fittings to meet your needs. The minimal onsite work costs mean you can move into the container buildings immediately without the disruptions of conventional building construction.